Eton Finish Line
Pedestrian and Vehicle Bridge Design
— A Rowing Lake Bridge for the 2012 Olympics Venue —
Site Location.
Location Dynamics.





>

A structure with a 52m span, features two slender curved steel box girders. The box girders are interconnected with a series of steel plate cross beams which act compositely with the concrete deck. It brings the facilities up to the latest design standards and has helped to keep the venue at the forefront of hosting international events and encourage grass roots participation.



Sketch Plan.
Sketch Elevation.
Site Plan.
Foundation Plan.
Bridge Plan.
Elevation.
Section.
Fabrication Details.
Box Girder.
Fabrication.
Profile.
Positioning the Bridge.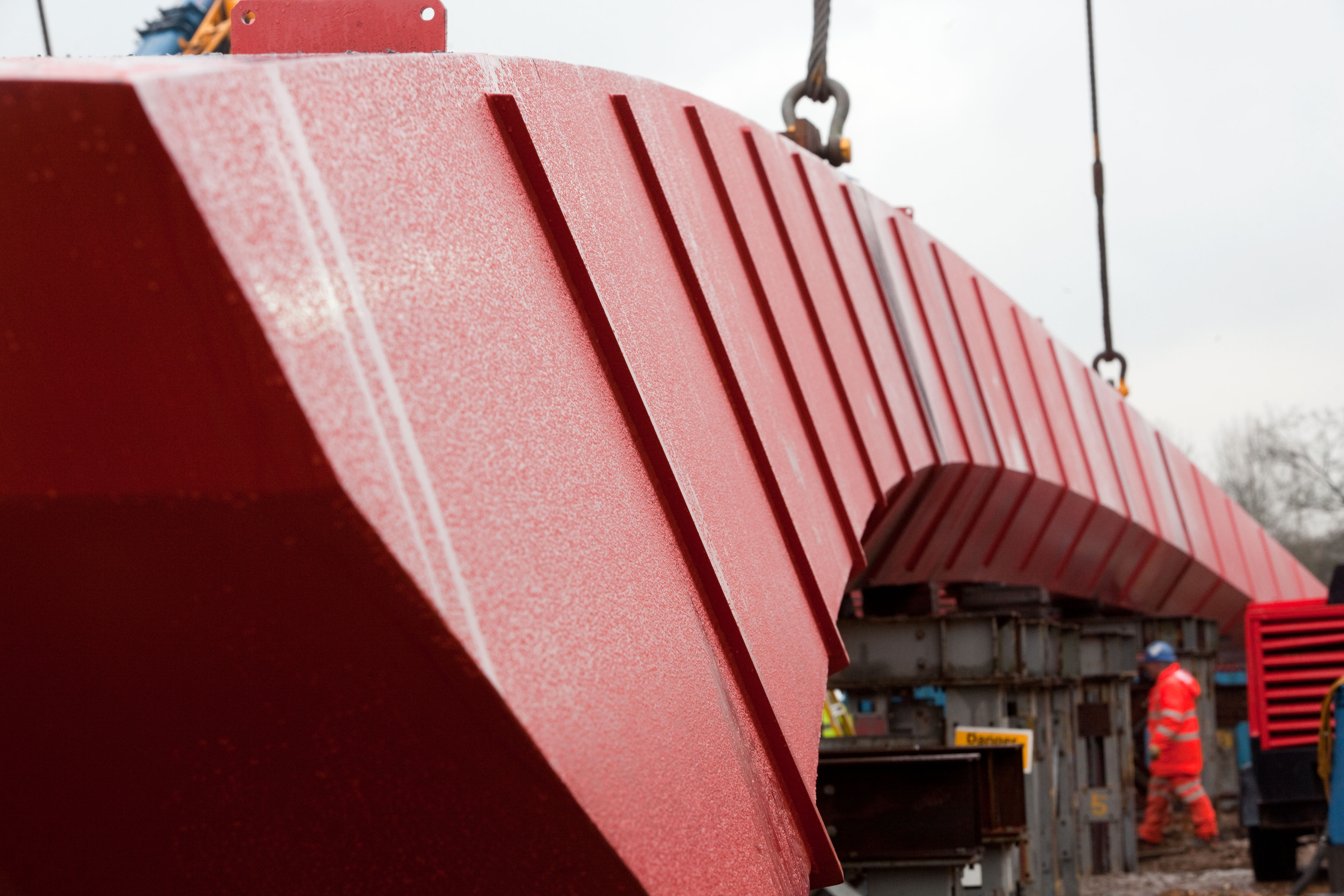 Side View.



Organisation + [Credits]
Ramboll Group, [Ramboll]
Role + [Team Size]
Design Lead, [10]
Date + [Duration of Involvement]
2009-10, [9 months]
Client + [Project Location]
2012 London Olympic Authority, [Eton, UK]
Status + [Project Type]
Built, [Design Concept, Detail & Production]
Brief + [Challenge]
Intervening with Nature with Less Visual Impact,
[Aspirational and Distinctive to the Venue]