Qatar Central Library
Building and Interior Design

— Building Qatar's Heritage and Future with Knowledge —
Context & Location.

Spatial, Heritage, & Cultural References.





>

The library is conceived as a single room which houses people and books. The edges of the building are lifted from the ground to create three aisles which accommodate the book collection and enclose a central triangular space. This configuration also allows the visitor to access the building at its centre, rather than laboriously entering from the perimeter.



Concept.





>

Historically, the sea has formed an essential aspect of the lives of the citizens of Qatar and pearl hunting is considered one of the oldest professions in the Gulf region. The shell of a pearl acts as a preserving body, a base which holds the pearl intact as a form of reward for its founder. Similarly, the library building is designed as a shell that preserves the heritage of the region whilst creating spaces for inquiring minds to collaborate & learn, providing open space environment and clear visibility throughout the library.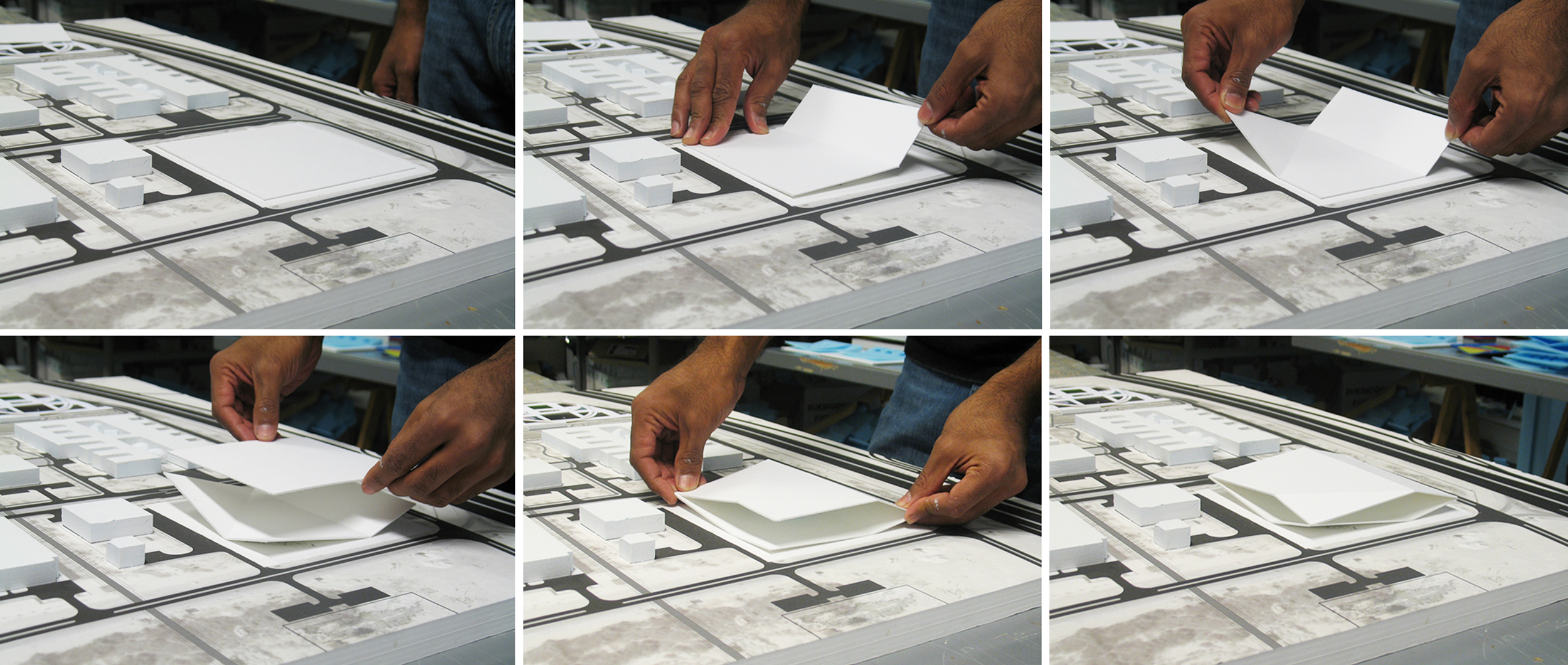 Site Intervention.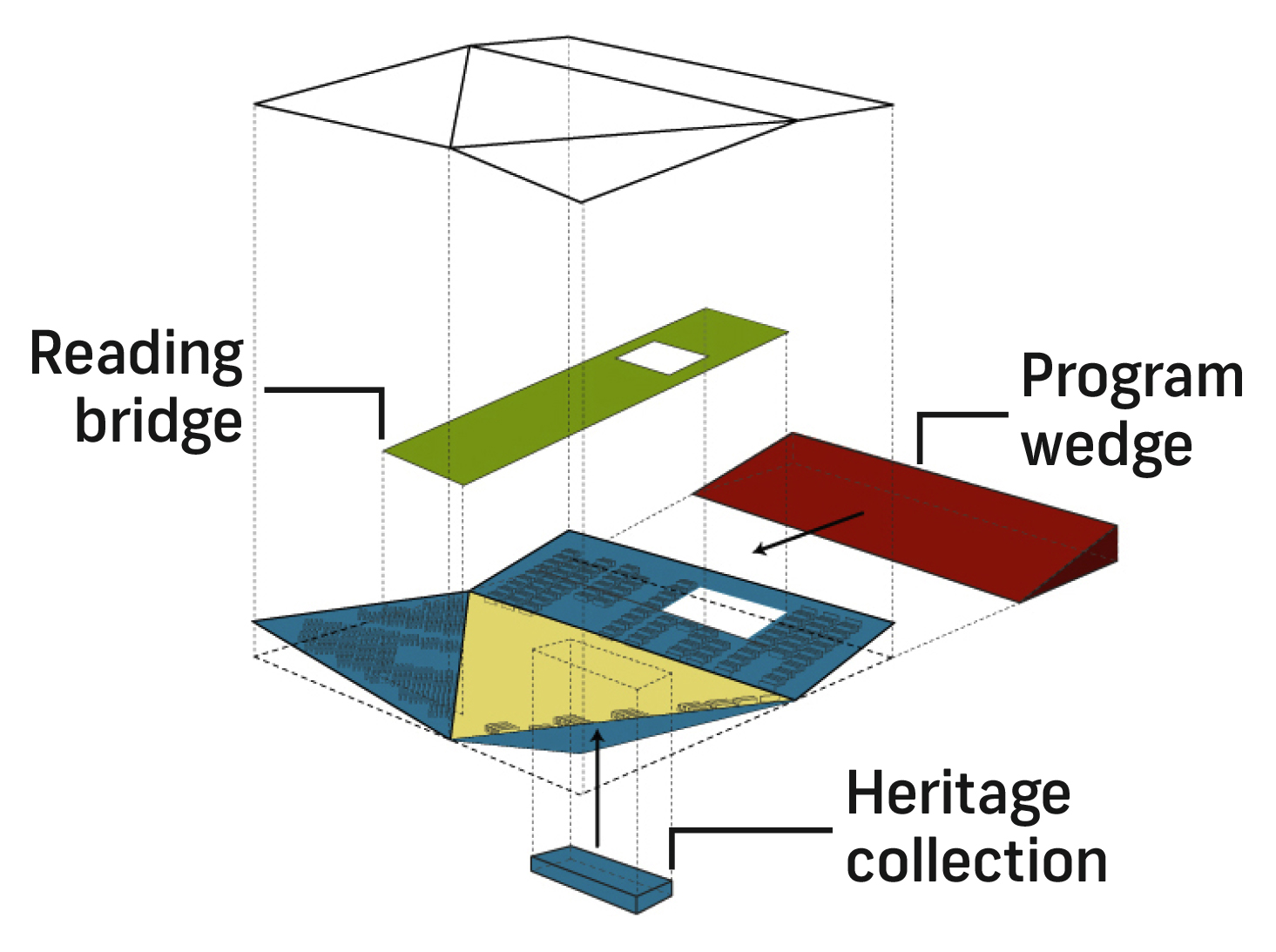 Programme Diagram.
Entrace.
Basement Floor.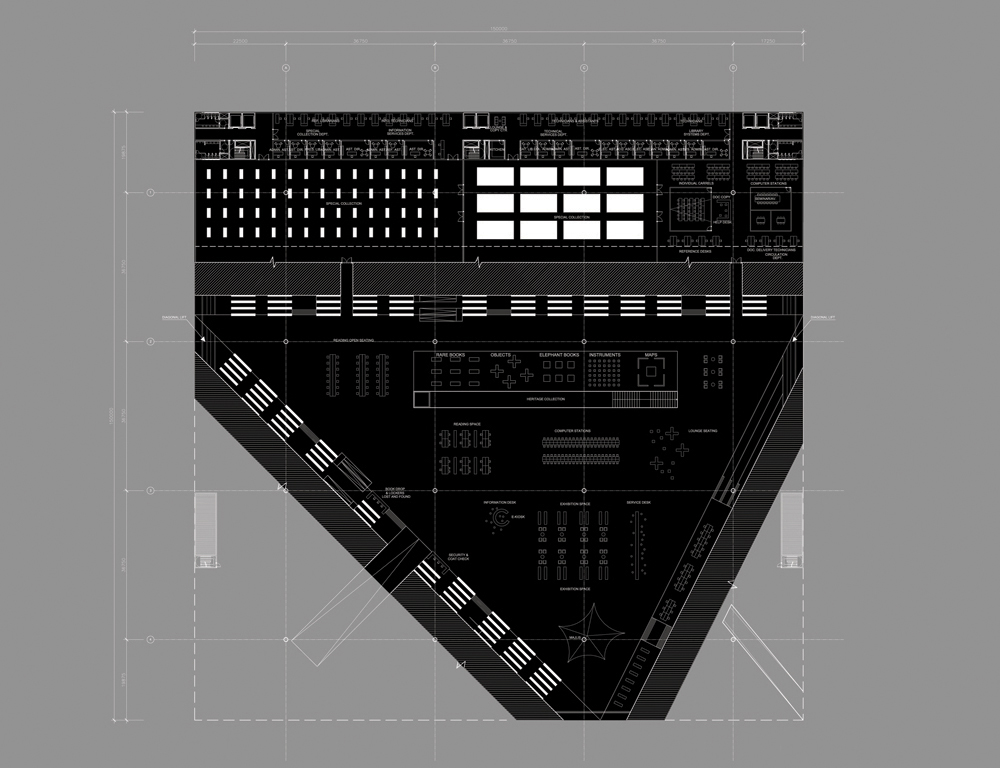 Ground Floor.
First Floor.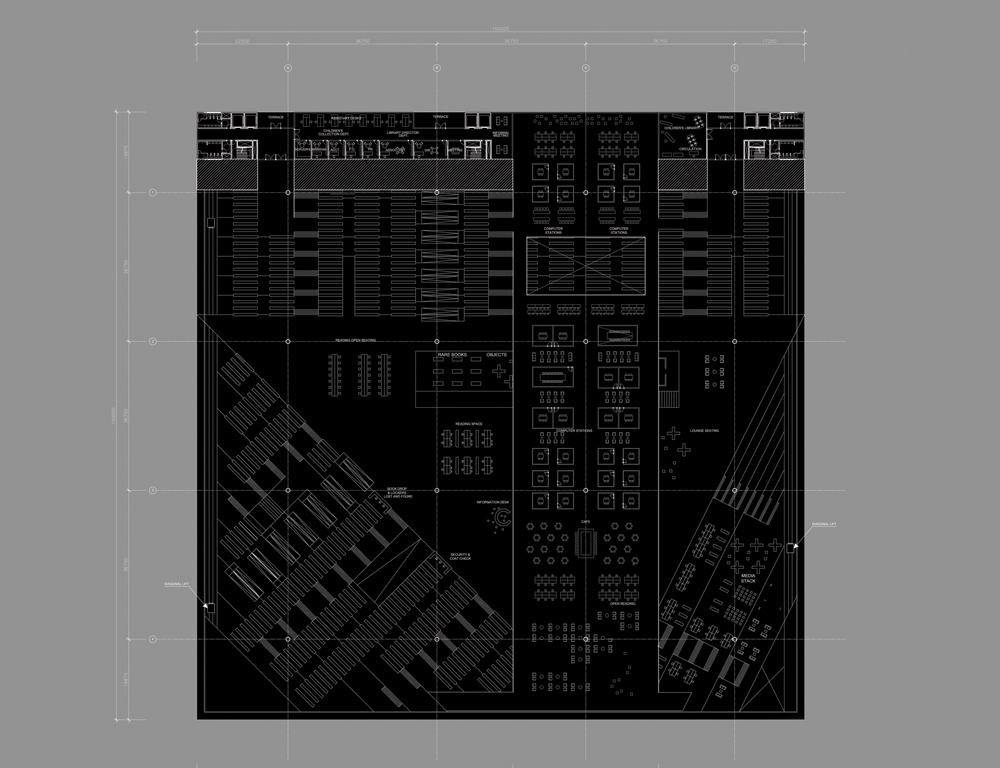 Second Floor.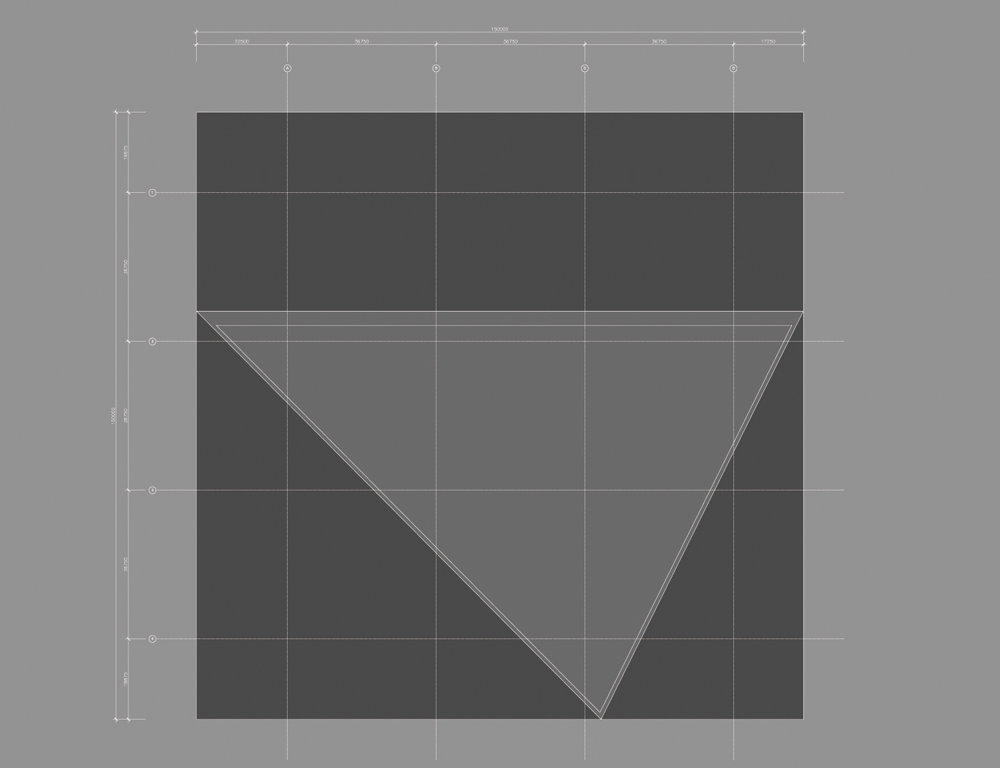 Roof.
Spatial Experiences.
Floor Plate Strategy.

Circulation Types.


Browsing & Interacting.
Reading & Socialising.



Organisation + [Credits]
OMA/Rem Koolhaas, [OMA + Qatar Living]
Role + [Team Size]
Architectural Designer, [8]
Date + [Duration of Involvement]
2009, [6 months]
Client + [Project Location]
Qatar Education City, [Doha, Qatar]
Status + [Project Type]
Built, [Design Concept, Detail & Production]
Brief + [Challenge]
Rethinking the Learning Space, [New Library Typology]