Sealeaf 1.0
Waterborne Agriculture
— Floating Agrilcultural System for Cities —
Current Situation (Need Drivers).
Key Facts & Figures.
Context.


> Today, 55% of the world's population is urbanised. Almost 340 million people will reside in the world's top 21 megacities by 2030, of which 17 are coastal. Sealeaf is a modular floating agricultural system that challenges existing land use and culture of global food importation by returning food production to the centre of its consumption.

> Simultaneously, we are facing continuous uncertainties such as epidemics, Brexit, volatile supply of oil, and rapidly changing weather conditions, which are interrupting urban food supplies and increasing dependency of economies for many farmers. All of these conditions are resulting in the global mass and long-distance importation of our food, such as vegetables and fruits from far away regions --- causing immense use of fossil fuels and greenhouse gas emissions that contribute to climate warming, as well as increasing costs of a healthy diet.

> To address this global problem this project explored possibilities for localising food production and making consumption highly efficient in urban areas - and proposes Sealeaf 1.0, a modular floating farm system — designed for wet-weather coastal cities and nations such as Singapore. Sealeaf 1.0 uses the ocean's and inner-city river's surface to produce 6/7 yields per year within controlled farming practices (hydroponics system), whilst generating its own energy, capturing rainwater and using organic nutrient concentrate to grow vegetables and fruits on water.

> Sealeaf 1.0 originated as a partnership receiving international award and private funding, and was incubated at the Royal College of Art and Imperial College London where it went through a comprehensive period of development that included engineering processes, from early concept studies to prototype testing and pitching to potential investors.



The 4th Generation of Agriculture (floating farms).
Location of Global-level Intervention.


Location of Local-level Intervention & Type of Crops (Singapore).


Local-level Service System.




Sealeaf 1.0.


Sealeaf 1.0 (usability factors).
Sealeaf 1.0 (usability factors).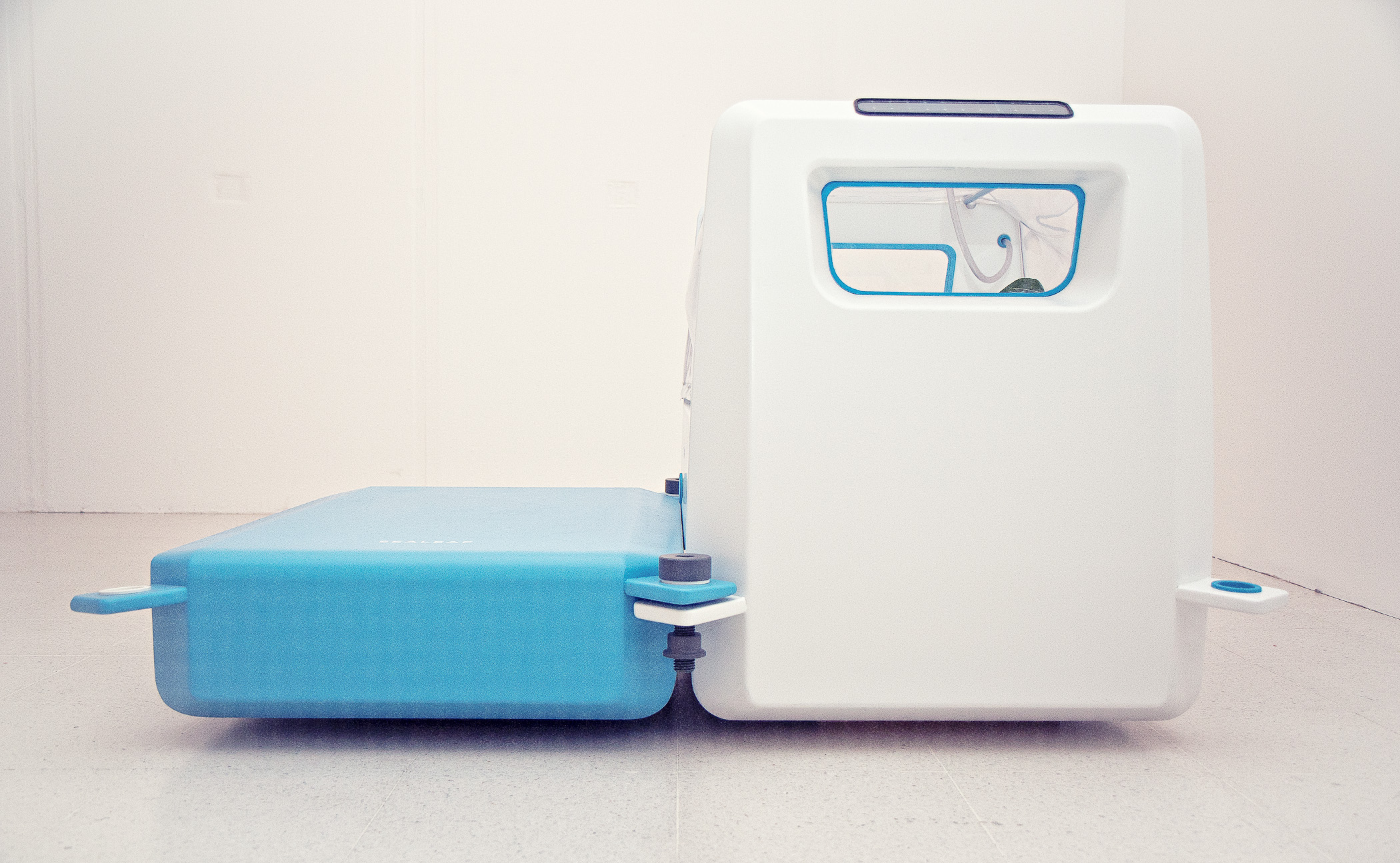 Sealeaf 1.0 (module).
Sealeaf 1.0 (floatation).
Sealeaf 1.0 (sectional view and embedded technologies).


Sealeaf 1.0 (scale model).
Sealeaf 1.0 (site model).
Sealeaf 1.0 (prototype production).
Sealeaf 1.0 (prototype production).
Sealeaf 1.0 (founders).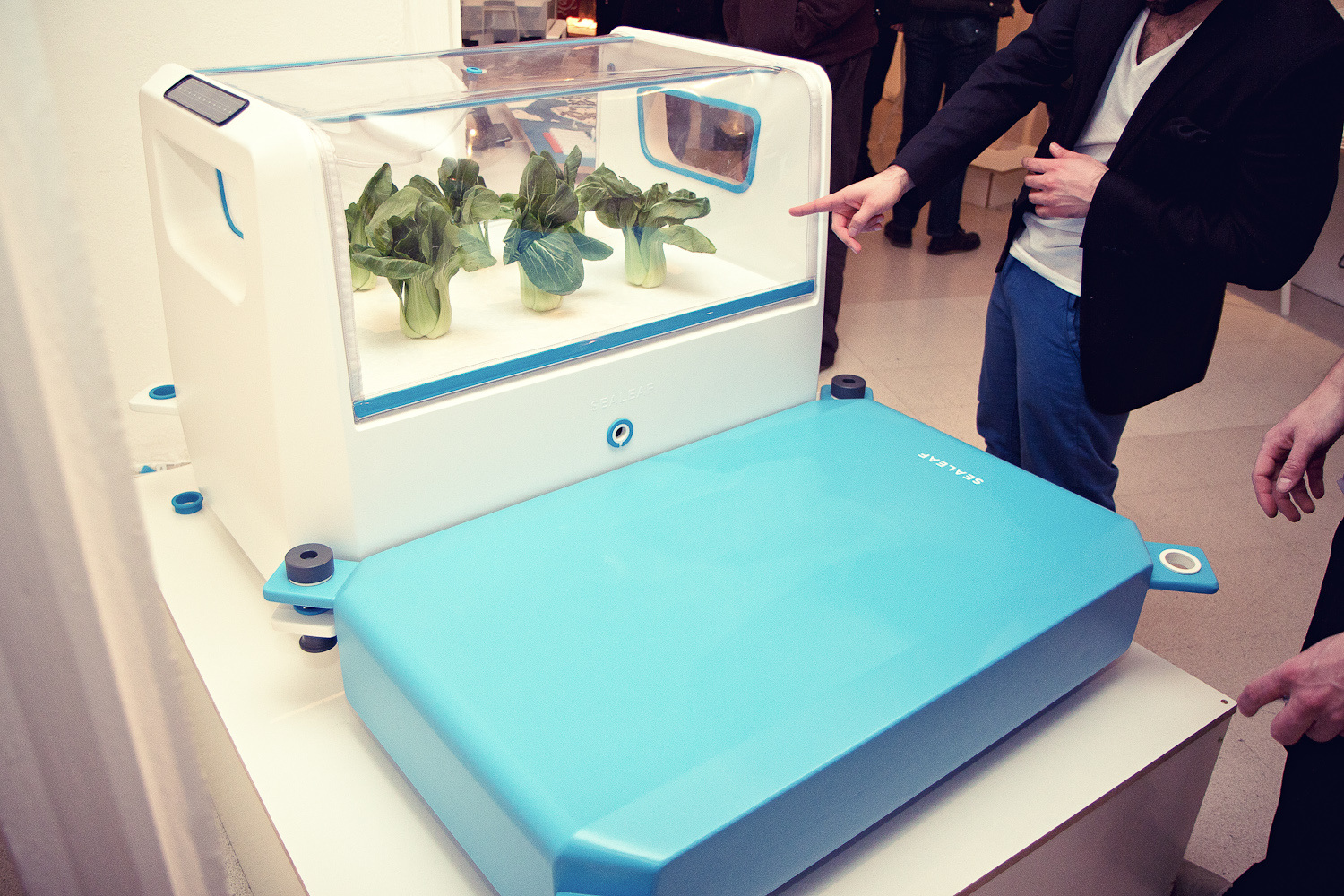 Sealeaf 1.0 (exhibition).



Organisation + [Credits]
Sealeaf, [Idrees Rasouli]
Role + [Team Size]
Co-Founder, [6]
Date + [Duration of Involvement]
2012-13, [13 months]
Funder + [Project Location]
Public & Private, [Singapore]
Status + [Project Type]
Proof of Concept, [New Product Innovation]
Brief + [Challenge]
Creating the World's First Floating Farm, [Disruptive Market Innovation]
Collaborators [Research & Design]
Project Team (Sebastiaan Wolzak, Jason Cheah, Roshan Sirohia)

Press
Fast Company
Inhabitat
Medium
Core77