Peace Garden
Designing-out Knife Crime

Context & Location.
Age Groups and Ethnicity Affected by Knife Crime in London, UK (2017).



> A place for all to come together to reflect, relieve and resolute – a garden for people affected by knife crime. Designed together with the local community, council and the Mayor's Office through design thinking, co-design, co-creation and participatory design methods, it's a place to escape the day-to-day societal problems.

> After many years of declining levels of knife crime, 2016/17 saw a sharp increase across London, with Southwark experiencing the highest volume of knife crime within the capital. The Mayor of London, the Metropolitan Police and Local Councils are actively implementing a wide range of initiatives to tackle the problem.

> The Southwark Peace Garden is a leading example of this, conceived by a local church and community member Abdulrahman Musa-Johnson, who regularly provides emotional support to people who have been affected by knife crime. Abdulrahman recognized the need for a safe space in the local community for people to seek support and took the initiative to establish the Southwark Peace Garden.


This research project is based on the

Co-creating & Inductive

model to enable a learning process that involves the designer to learn from and innovate with the community and develop solutions for shared needs.

The boundary between the expert and non-expert in this model was interchangeable, and both, the user and the industry partner were dependent on each other to educate the designer and influence the design outcome.



> Using the Inductive & Intuitive model, a design proposal originated from this research entitle Our Garden (Qudus Patrick, Joshua Welch and Malachy Safsaf), which proposes an environment co-designed with the local community that allows all age groups to come together, grow and rehabilitate.

Key words: Knife crime;
Landscape design;
Social intervention



Peace Garden Strategy.
Peace Garden Plan.
Peace Garden Entrance View.
Peace Garden Exit View.
Peace Garden Wall.
Peace Garden Bench.
Peace Garden Entrance View (as built).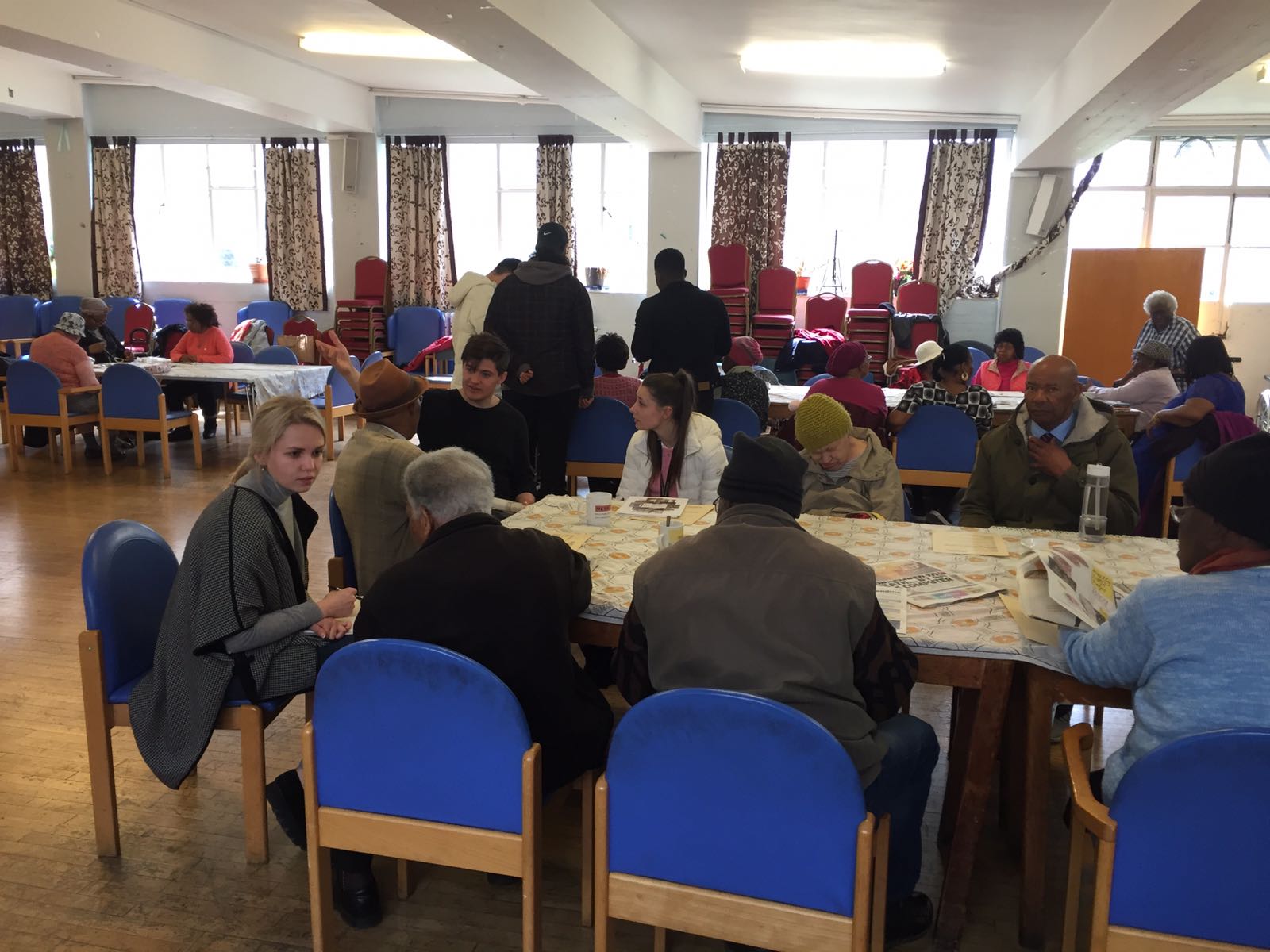 Co-creation Workshop.
Local Apprenticeship Builders.
Peace Garden Inauguration.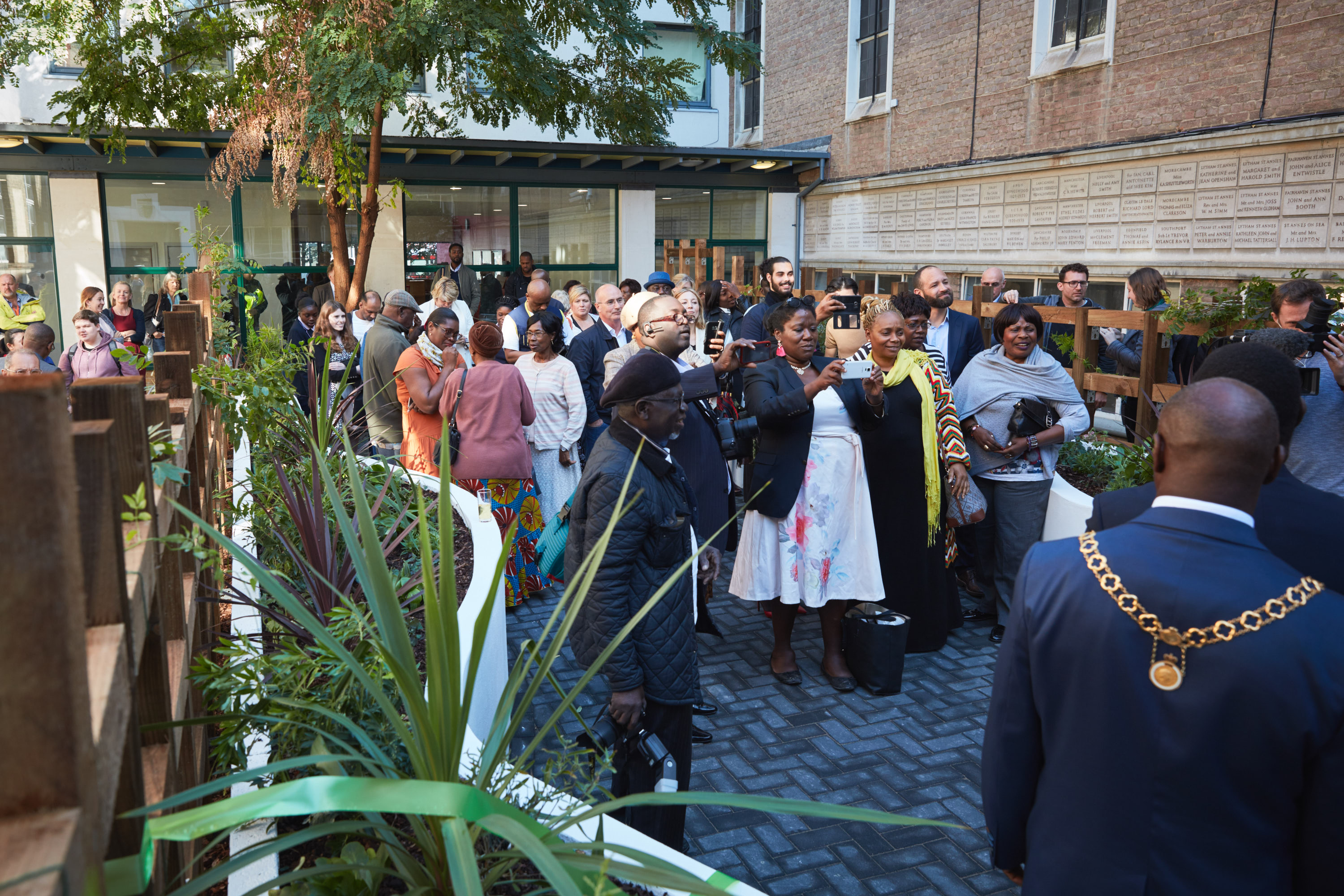 Organisation + [Credits]
Ravensbourne University London, [©Idrees Rasouli]
Role + [Team Size]
Research & Design Lead, [18]
Date + [Duration of Involvement]
2018, [5 months]
Partner + [Project Location]
Southwark Council, Metropolitan Police, Royal College of Physicians Creative Ken, and Methodist Church, [London, UK]
Status + [Project Type]
Research, [Design-led Solutions]
Brief + [Challenge]
A Place for All to Come Together, [Design for Future Needs]
Collaborators [Research & Design]
Project Collaborators (Kate Sedwell, Ken Creative); Project Team (Qudus Patrick, Joshua Welch, Malachy Safsaf, Matthew Smith, Holly Freeman, Yulia Bykova, Thomas Vercoustre, Thomas England, Ellen Maughan)
Collaborators [Construction]
Southwark Construction Skills Centre