Hucknall Pedestrian Links
Wayfinding and Bridge Design
— A Safe and Attractive Link to the Town Centre —
Site Location.
Location Dynamics.





>

The Hucknall Town Centre Development masterplan identified, a need for improved wayfinding from the station to the town centre. Through design research a location was identified and a rectilinear form was developed to create a simple yet striking visual presence over the desired direction of travel. The dramatic profile and hard- edged angular form of the bridge echo Hucknall's industrial past.



Intervention Options.
Intervention Impact.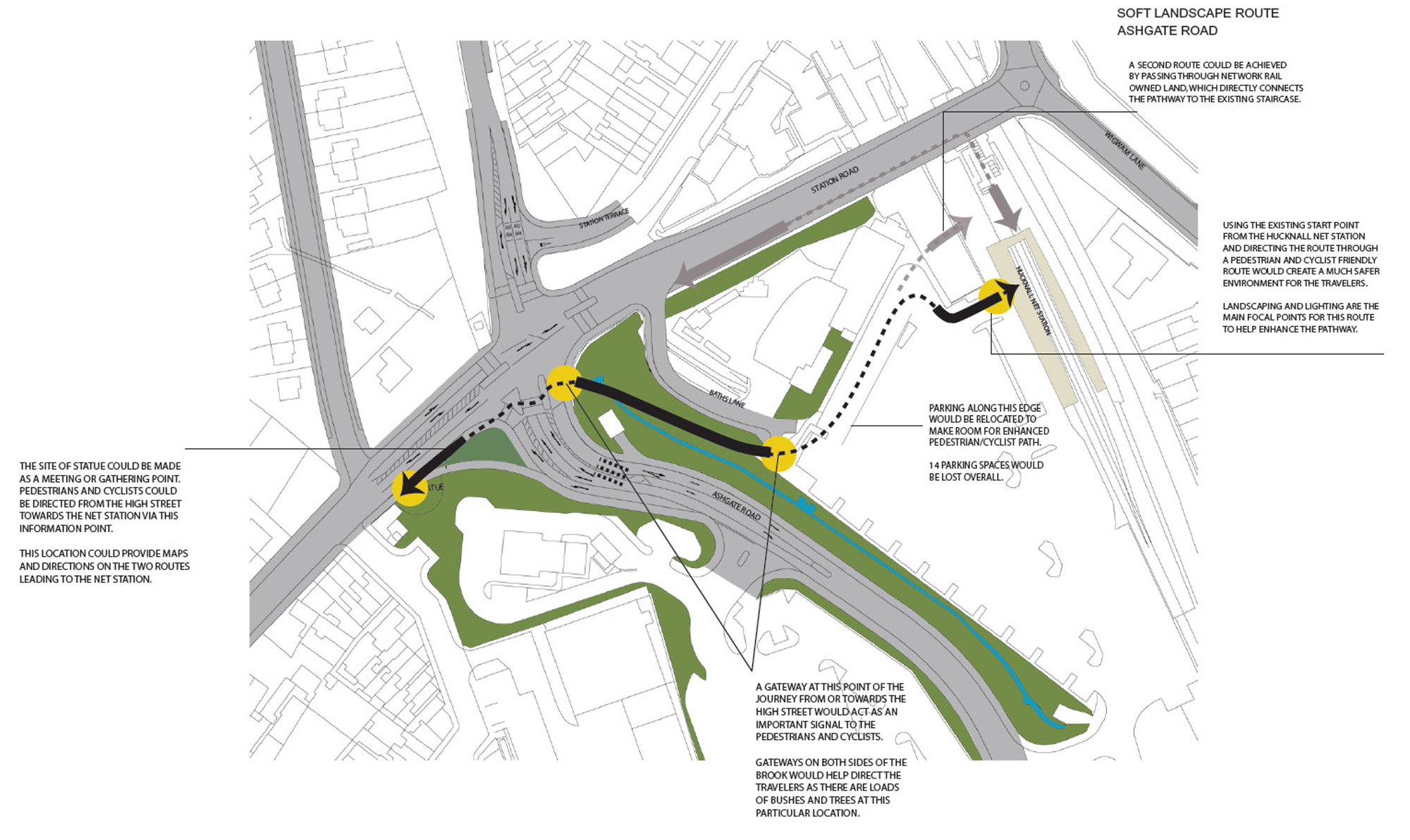 Option 1: Soft Landscape.
Option 2: Hard Landscape.
Topography of Preferred Route.
Desire Line of Intervention.
Sight Lines.
Proposed Plan of Intervention.

Approach from the Town Centre.
Towards the Station.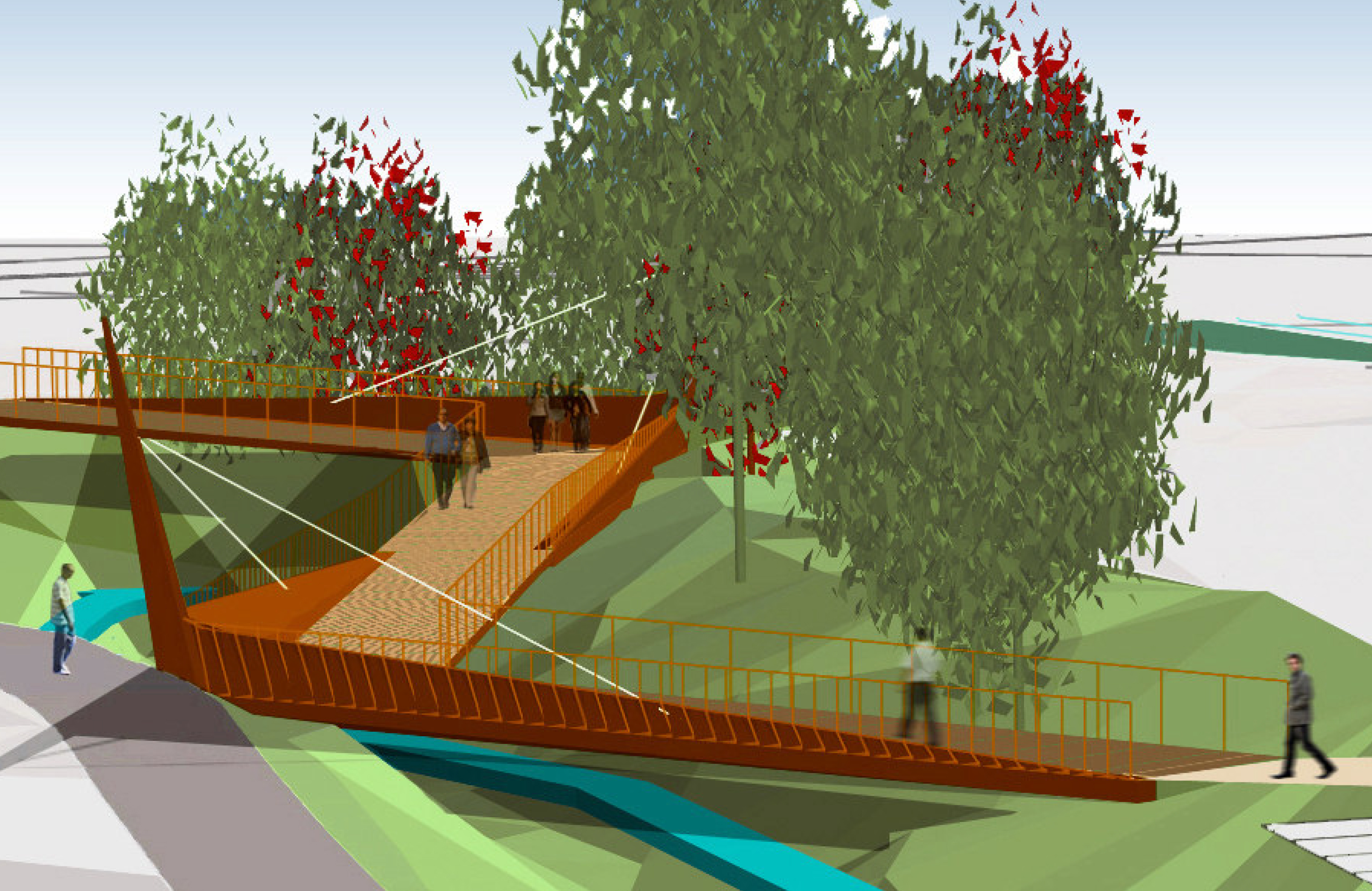 Ashgate Road View.
Aerial View.
Material Board.



Organisation + [Credits]
Ramboll Group, [Ramboll]
Role + [Team Size]
Design Lead, [10]
Date + [Duration of Involvement]
2009-10, [2 months]
Client + [Project Location]
Ashfield District Council, [Hucknall, UK]
Status + [Project Type]
Feasibility Study, [Design Concept]
Brief + [Challenge]
Creating a Visual Link for Pedestrians & Cyclists,
[Finding the Shortest and Useful Route]