Seoul Social City Software
Made in Dongdaemun
— Digital Fashion and Rapid Manufacturing —
The Opportunity (Dongdaemun Market, Seoul).
Location Dynamics.



> As part of 'Made in Dongdaemun' campaign, this project helps showcase up and coming Korean designers in Dongdaemun Market and enables the application of rapid fashion manufacturing on-the-go. The pop-up structure (Designer' Kitchen) and its integrated user interface connects the locals and foreigners with Korean fashion through the process of Dongdaemun Market where they receive consultation, take part in the decision-making, and experience the manufacturing of their co-designed fashion.



Problem Finding.
Concept.
Cultural Reference.
Combining 3D Printing, Rapid Manufacturing, and Nano Technologies.
Consultation.
Decision-making.
Manufacture.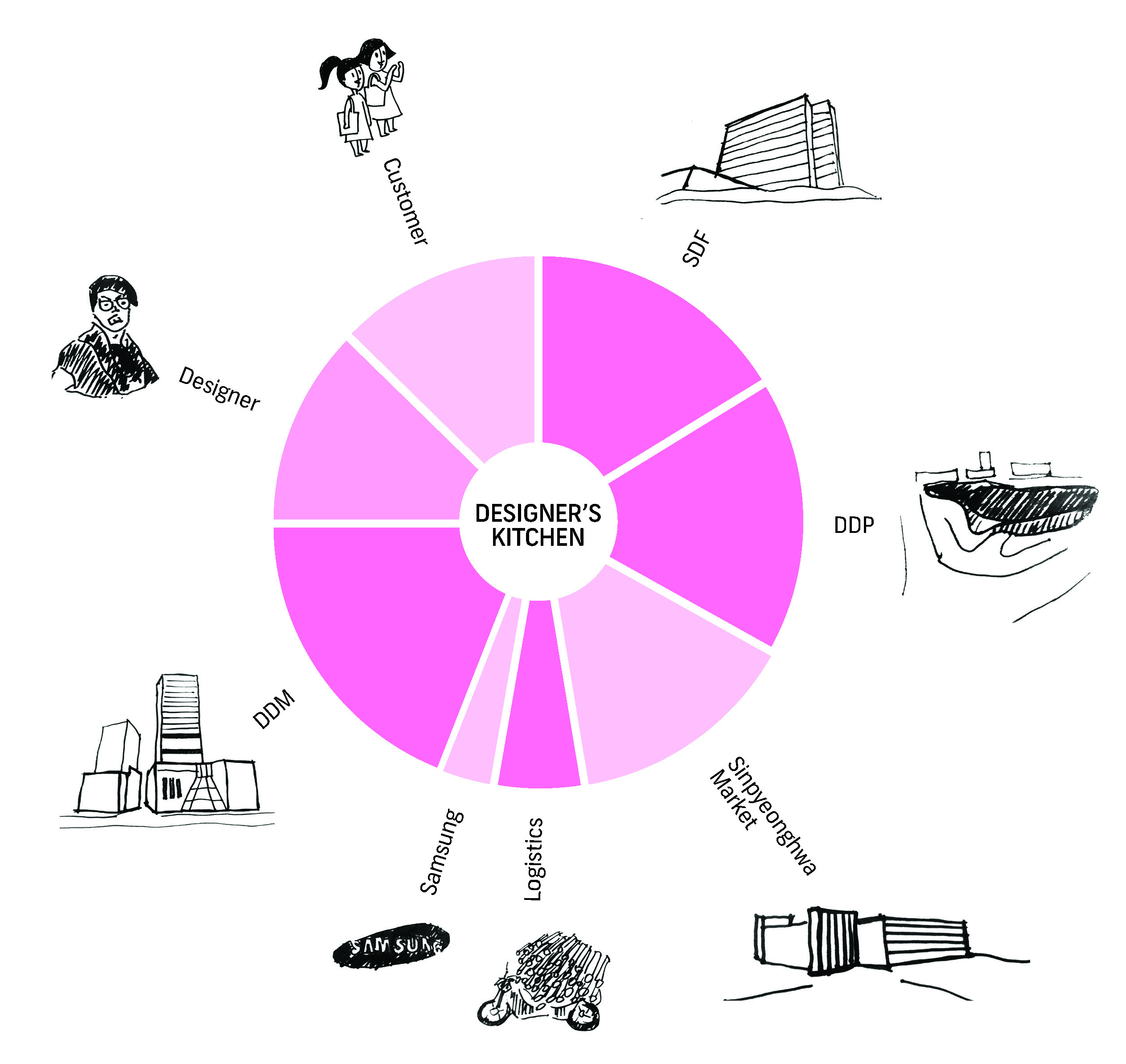 Key Stakeholders.
Systems Map.
User Scenario & Experience.
Intervention in Context.




Organisation + [Credits]
Seoul Design Foundation, [Idrees Rasouli]
Role + [Team Size]
Design & Innovation Lead, [6]
Date + [Duration of Involvement]
2012, [3 weeks]
Client + [Project Location]
British Council, [Seoul, South Korea]
Status + [Project Type]
Proposal, [New Product Innovation]
Brief + [Challenge]
Re-thinking Fast Fashion, [Disruptive Market Innovation]
Collaborators [Research & Design]
Project Team (Sebastiaan Wolzak, Roshan Sirohia)